My last spring break has finally arrived, and I must say, it's extremely bitter-sweet.
It's hard to think that I'll never get a free week off in March ever again, but I'm excited because my friends and I have decided to go out with a bang.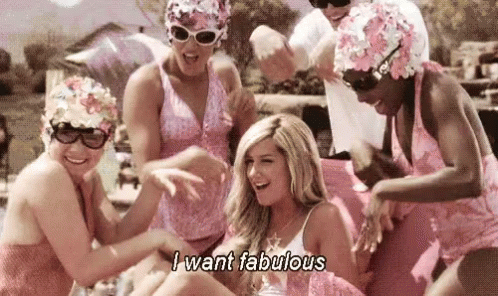 After planning this trip to the Dominican Republic I've decided if PR doesn't work out, I could have a future career as a travel agent. I'm okay with that though. Since my goal is to have the most amazing spring break ever, I was willing to do whatever it took to make it happen.
Before the Trip
My first objective is to make sure we stay in a great resort that fits our budget and needs. The strategy for this objective is to conduct research on different resorts.
I had two tactics for completing this strategy. The first was to utilize sites such as Trip Advisor to find the best possible resorts. I searched for hours to find the best deals on resorts and to weed out any resorts that had a number of undesirable reviews. The second tactic was to create a spreadsheet to organize all of the resorts I found in order to compare their amenities. Amenities that were important to my friends and me included the food options, what was included in the drink package, and the activities at the resort.
Since I have a group of very extra friends, we decided to have a meeting at one of our apartments to discuss our plans. I pulled up my spreadsheet on the TV, and we went through every option until we narrowed the list down to our winning resort. This process included going through every resort's website to look at pictures of the rooms, food, and pools, as well as checking more Trip Advisor pictures.
During the Trip
Because I'm the one who did a lot of the planning for the trip, I'm afraid I'll get very stressed if things don't go exactly as planned. For that reason, my objective is to relax and have fun when we get to Punta Cana. My strategy for this is to enjoy all of the amenities our resort has to offer, and to do this I have come up with three different tactics.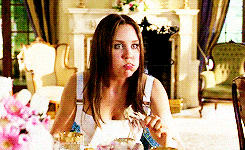 The first tactic is to eat as much as my heart desires. Lets face it, by the time we get to the resort, it's going to be too late to be focused on my "spring break body," so why even worry about it? We are staying at a resort that contains six separate hotels, and each hotel has different restaurant options. This means we have the option of 22 different restaurants. I will be trying different places for breakfast, lunch and dinner everyday, and of course, there will be snacking in between.
My second tactic is to take advantage of our drink package. We're staying at an all inclusive resort, so technically we're paying for drinks, but I'm going to pretend they're just free. I might as well take advantage of it while I can, right? This is an opportunity to try out some new drinks while I lounge at the beach or at the pool.
My final tactic for enjoying the amenities is to spend as much time at the pool and beach as possible. This one is pretty obvious. What else would I want to do while I'm in Punta Cana? Absolutely nothing. Our weather forecast for the days we'll be there is all sunny with temperatures around 80 degrees. It couldn't get any more perfect than that in my book. I'm going to lay by the water, hopefully get a tan, and enjoy my last spring break.
After the Trip
I know I'm going to have an amazing time no matter what. I mean come on, I'm going to be in the Dominican Republic with all of my best friends, what else could I want? However, I have thought of a couple ways to measure how successful our trip is: 1. How tan I get and 2. How many stories my friends and I come back with.
All I have to say is…